Postgraduate Diploma in
Intellectual Property Rights Law

(PGDIPRL)
Overview
The PGDIPRL provides a thorough grounding in the field of intellectual property law, including areas such as copyrights, trademarks, patents, trade secrets, the programme also covers emerging issues such as the ownership and licensing of new media content, internet streaming, technology and software, and pharmaceutical patenting and commercialisation. Graduates from the programme are equipped for leadership positions in the media, entertainment, pharmaceutical, software, and other technology-centred industries, as well as in traditional businesses that leverage IPR, such as FMCG and engineering conglomerates.
The PGDIPRL has been provided continuously since 2003.
Programme Highlights:
Understand various aspects of intellectual property law, such as copyrights, trademarks, patents, designs, geographical indicators, and service marks.
Gain expertise in IPR licensing and assignment and understand how IPR portfolios can be protected and commercialised.
Understand the impact of international and local IPR laws on the rights of traditional communities and biodiversity.
Equips graduates for decision-making and leadership positions in any industry that leverages IPR, including new media, technology, and brand promotion.
Spread over a year, the programme employs NLSIU's pioneering hybrid learning format, with materials specially crafted for distance learning. Permit learner flexibility and customisation.
Courses
Course 1: Introduction to Law & Legal Systems
This paper introduces the student to legal thinking and reasoning, and to legal systems, with a particular focus on Indian law and the Indian legal system. Those students who are from a non-law background would find this course particularly helpful.
Course 2: Law of Patents
This paper consists of the following modules:
Module I: Patent System: An Overview
Module II: Patentability
Module III: Patent/Prior Art Search
Module IV: Drafting a Patent Specification
Module V: Patent Procedure in India
Module VI: Patent Cooperation Treaty
Module VII: Patent Infringement
Course 3: Law of Copyrights and Designs
This paper consists of the following modules:
Module I: Introduction to Copyright Law
Module II: International Conventions relating to Copyright L
Module III: Core Principles: Idea-Expression Dichotomy, Originality and
Fixation Under Copyright Law
Module IV: Original Literary, Dramatic, Musical and Artistic works, Sound Recording and Cinematograph Films
Module V: Authorship, Ownership, Transfer of Rights and Registration of Copyright
Module VI: Rights of Copyright Owner under Copyright Law
Module VII: Infringement of Copyright, Fair Use-Fair Dealing & Secondary Liability
Module VIII: Limitations on the Right of the Copyright Owner Fair Use-Fair Dealing as a Defense under Copyright Law
Module IX: Technological Protection Measures: anti-circumvention laws, the safe harbour for Intermediaries
Module X: Copyright Board and Copyright Societies
Module XI: Performer's Rights and Broadcast Reproduction Rights
Module XII: Compulsory and Statutory Licensing of Copyright
Module XIII: Remedies: Civil, Criminal and Administrative
Module XIV: Law of Designs
Course 4: Law of Trademarks and Geographical Indications
This paper consists of the following modules:
Module I: Principles of Trademark
Module II: Procedure for Obtaining Registration of Trademark
Module III: Rights of the Owner of Trademarks
Module IV: Infringement of Trademark and Action for Passing Off
Module V: Domain Name Protection
Module VI: Protection of Geographical Indication
Faculty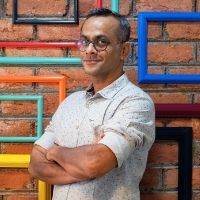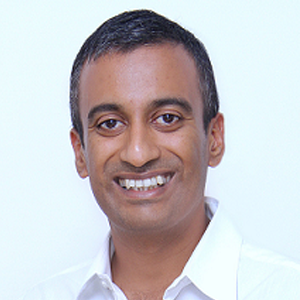 Vice-Chancellor
Professor of Law
Chair Professor (Urban Poor and the Law) and
Director, Professional and Continuing Education (PACE)
Fee
For Indian Nationals
Regular Fees
Application fees
Rs. 1,500
Admission fees
Rs. 2,500
Course fees
Rs. 36,000
Total fees
Rs. 40,000
Optional
Printed study material
Rs. 2,500
Other fees
Admission late fee
Rs. 500
Examination fee
Rs. 500 per paper
Examination late fee
Rs. 300 per application
Continuation fee
Rs. 2,500 per year
Extension fee
Rs. 5,000 per year
Re-evaluation fees
Rs. 800 per paper
For Foreign Nationals
Regular fees
Application fees
Rs. 1,500
Admission fees
Rs. 2,500
Course fees
Rs. 1,26,000
Total fees
Rs. 1,30,000
Postage of printed study materials to address outside India
Courier Charges
Rs. 5,000 (For previous batch students)
Apply
Please note the following information regarding eligibility, deadlines for receiving your application, and the method of applying to this programme.
Eligibility
The minimum eligibility for applying for this programme is a graduate degree (in law or other field) from a recognized university.
Students with a degree certificate or its equivalent from any UGC-recognized university, Association of Indian Universities, CA, CS, ICWA, Open University/distance learning can apply. There shall be no restriction as to age, nationality, gender or employment status.
Deadline for receipt of applications
Applicants may submit their applications by September 15, 2022.
How to apply
Students can apply online as well as offline.
FAQs
These are some commonly asked questions about this programme. For general questions about the NLSIU Distance Progamme, please visit the General FAQs page.
How many years does a student have to complete a programme?
Students of the Diploma programmes can complete their programme in up to five years from the year of their enrolment.
Students are required to pay the prescribed fee at the time of admission. If a student has to continue the programme beyond one academic year because of non-fulfilment of the prescribed requirements for the award of the diploma, they will be permitted to continue for the subsequent two academic years by paying a continuation fee as prescribed for each year.
After a period of 3 years if the student is unable to clear the programme they may be given an extension of another 2 years by paying Rs. 5000 per year for the subsequent two years as extension fee,  provided they have cleared 2 out of the 4 courses in a Diploma programme. At the end of the fifth academic year, if the student is unable to complete the requirements for the award of the diploma, the admission stands automatically cancelled.
What if the candidate does not complete the course in 3 years?
If the candidate does not pass or complete the course, his enrollment ceases. He will have to register afresh by following the usual procedures prescribed for first admission. His performance at the earlier exams is not carried forward. He will have to redo the entire academic exercise prescribed, in the syllabus.
What is the scheme of Assessment?
Every course shall have a combination of formative and summative assessments. This will aid in regular learning and understanding concepts better. Please note the following details regarding the upcoming assessments: Assessment Details:
| | | | | | |
| --- | --- | --- | --- | --- | --- |
| Sl. No | Assessment Type | Assessment Pattern | Marks Allotment | Mode | Enrollment Fee |
| 1. | Formative I | MCQs | 20 Marks | Online | INR. 200/- |
| 2. | Formative II | MCQs | 30 Marks | Online | INR. 200/- |
| 3. | Summative | Subjective | 50 Marks | In-person | INR. 300/- |
What is Grading Mechanism?
To successfully complete a programme, a student must take all three assessments (Formative I + Formative II + Summative) and obtain a cumulative grade point average (CGPA) of three and above out of seven. An aggregate of your performance will count towards the final grade in each course.
| | | | |
| --- | --- | --- | --- |
| Grade | Grade Description | Grade Point | Percentage of Marks |
| O | Meets the highest standards for the assignment or course | 7 | 70% and above |
| A+ | Meets very high standards for the assignment of course | 6 | 65% to 69% |
| A | Meets high standards for the assignment or course | 5 | 60% to 64% |
| B+ | Meets most of standards for the assignment or course | 4 | 55% to 59% |
| B | Meets basic standards for the assignment or course | 3 | 50% to 54% |
| C+ | While acceptable, falls short of meeting basic standards in several ways | 2 | 45% to 49% |
| C | Lowest passing grade | 1 | 40% to 44% |
| F | Failing, very poor performance | 0 | Less than 40% |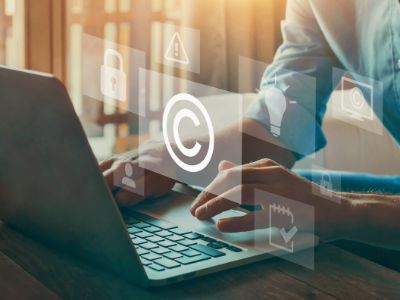 Course Fee (Indian Nationals)
Rs. 40,000
Course Fee (Foreign Nationals)
Rs.1,30,000
Apply Here